Welcome to Agape Lane Ministry!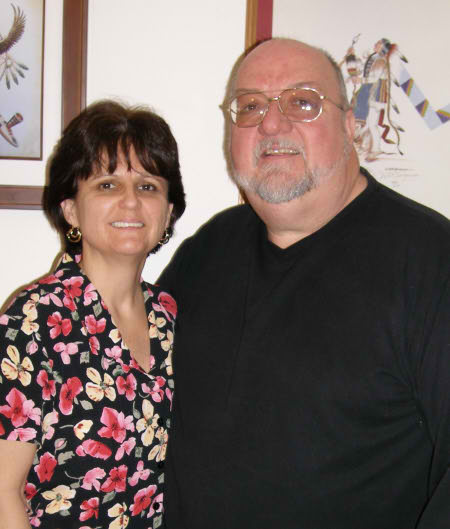 Thank you for visiting Agape Lane ministry co-founded by Howard and Charlyne Lane.
Howard and Charlyne have been living and working among Native Americans, also known as American Indians, or First Nations People, since 1992.
Even before we had entered into full time ministry God began to reveal His calling on our lives. We were inspired to start a children's ministry in our community in Pennsylvania. We asked the Lord, "What can we possibly have to offer these children?" He answered, "My Love." At the time it sounded too simple and cliche to be as important, profound, and life changing as we since have found it to be. Though we have successfully used many different programs, mediums, and techniques in ministry, we see that it has been the love of God pouring through us that has made a lasting difference in people's lives. And realized that this is the calling God has for us, "the ministry of love and reconciliation."
Since the time when we stepped into full time ministry on the Rosebud Reservation in SD. God has made adjustments to the vision, techniques, and strategies in our ministry; added to, thrown out old, retooled, introduced new, supplied revelation, refitted, and any other term of change or improvement you can think of. We have found that though God changes not, He is a God of change. Through all of this change the foundational truths of our calling, shared with you in the preceding paragraph, have remained unwavering in the vision.
We carry a hope and a vision that the possibility exists to experience a better life in our broken world. We seek to live and walk among all people in a good way by following the ways of Jesus-- affirming, respecting and embracing the God-given cultural realities of Native American, Indigenous people, and all races. We believe that God has called us to be instrumental in helping His lost sons and daughters find Him, His love, and their place in His Kingdom. To minister to the broken hearted, and bring freedom to the captives. We are called to use our gifts and talents to edify the church and build up the body of Christ. We believe He has called us to be a bridge between the cultures; doing our part to promote unity. And though we feel God could use us anywhere in the world, He has confirmed through numerous sources that He has called us to live out this gospel and this calling with Native American people.
Psalm 133: 1-3 Behold, how good and how pleasant it is For brethren to dwell together in unity! …
… For there the Lord commanded the blessing—Life forevermore.
In the following pages of this website you will read more about our calling, vision, and strategies God has us using at this time. As you surf the pages of our website. We hope you find it informative and encouraging.
Living Out The Gospel Among Native Americans