Newsletter 2nd QTR 2015
---

Rain!
After many months of prayer the 4 year drought has been broken. Well actually not completely removed but severely reduced. Most of the water reservoirs were between 20% and 60%, now they are all at or above 100% full. Praise God we needed the rain. We believe that God is not only pouring out the physical rain but it is beginning to rain in the Spirit too. Amen! He keeps His promises!
---
Pick Up The Pace, It's Summer!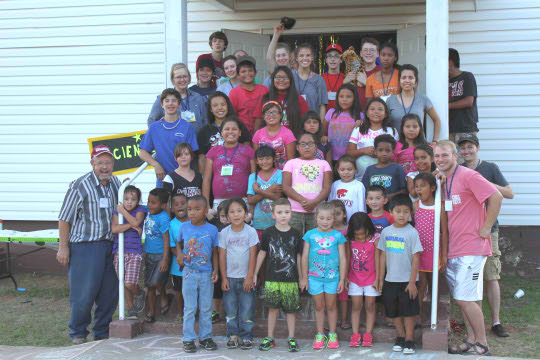 Our Summers are usually busy and this one is no different. It all started out with a group from Heritage Presbyterian church from Edmund OK who came to work with Cedar Creek UMC in Carnegie to do a VBS. We have been encouraging local ministries to get involved with Native Ministry for many years. Heritage came a few years ago and wanted to come back again and work with the same Native American church. We are so blessed to see them continue their relationship with us, the folks of Cedar Creek, and the Carnegie community.
| | |
| --- | --- |
| | G-Force (God's Force) |
What a great time we had flowing in the "G-Force"! The team came well prepared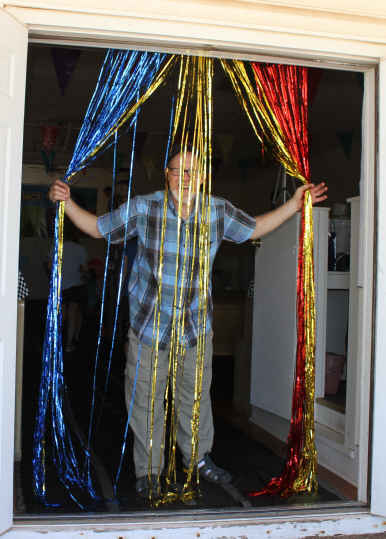 and full of an excitement that was contagious. The local kids were full of energy as usual and couldn't wait to start each evening. Pastor Michael Philliber was the front man for the opening each night and he did a great job. I'm not sure who was having more fun, him or the kids (said with a fond chuckle).

Each evening started with a light meal then off to the sanctuary for praise and worship and the opening ceremonies complete with puppets, video, and interaction with Pastor Mike. After that we broke into 3 age segregated groups that went to either Bible Story, Craft, or Activities (games). Along the way they were treated to a stop at the science table with Mrs. Science (Lisa Lorrise) She had some great object lessons focused around science experiments. The kids loved it and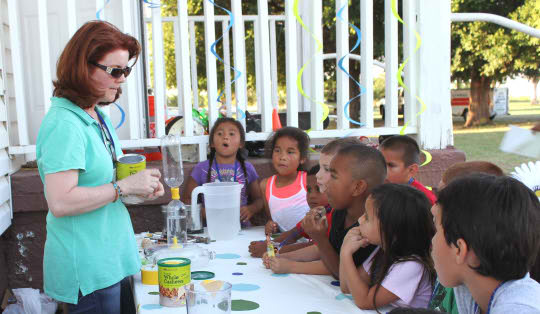 couldn't get enough.
The last day ended with a Hotdog roast and pool party at the local public pool. There is nothing like the fun and excitement that is created when you put a bunch of kids, a missionary team, and a swimming pool together. We're hoping we can do it all again next year.
The team didn't stop at the VBS, they spent their "free time" doing little work projects around the church. Peter Schuppel headed up the groups maintenance team when he wasn't working with the Pre-K kids. Several of the young men helped me reroute the speaker wires in the sanctuary to repair damage that was done by an electrical storm. All the while the ladies did a top to bottom Spring cleaning in the church.

Thanks Heritage Presbyterian Church team!
What an awesome example of God's love you are to us.
Thank You Lord!
---
Sing To The Mountains II

We barely caught our breath from the VBS when it was time to head to Lake Junaluska nestled in the Smokey Mountains of N. Carolina. There Jonathan Maracle of Broken Walls and SEJANAM (the Southeastern Jurisdiction Association for Native American Ministries) co-hosted a Native American/First Nations Christian Music Festival and conference. Jonathan asked us to come and document the event with photos and video, and produce several reports and promotions with what we recorded. You can view the first of these reports here:

We had such a good time visiting with old friends and making new ones. We have been friends with many of the artist that were there since the very first "Many Nations One Voice" conference that Richard Twiss held in Kansas City back in 1999.

There were people who attended all the way from Hawaii, England, Alaska, Canada, and places all over North America. We got to make new friends and hope to see some of them again at Wiconi Family Camp this year.
| | |
| --- | --- |
| | Sunrise Service |
| | | |
| --- | --- | --- |
| Suicide Prevention | The days started with a Sunrise Ceremony lead by Casey Church of Wiconi International accompanied by different groups representing the Hawaiian and African culture. Each morning and afternoon were filled with teaching and messages from different Christian leaders and multiple subjects like suicide prevention, the history of colonization of indigenous people, and effective methods of storytelling and evangelism. | Casey Church |
Then the evenings were filled with music and dancing as the artists blessed us with their God given talents. Several groups shared their cultural dances and the story behind them dispelling any fears or misunderstanding Christians may have had because they didn't know what it was all about.
| | |
| --- | --- |
| Cultural Music and Dance | |
Saturday afternoon we had a Powwow. We had a good size crowd and lots of fun. Folks came from all around, some from the conference, but many from surrounding communities. It was just a great time to fellowship and dance our prayers. I had a short conversation with a local man who expressed how blessed he was to see people dancing in the circle, having a good time, and doing it all in the Name of Jesus. He said, "As a Christian Native man this is the first time I have felt how good it is to celebrate our God in a way that aligns with my heritage, and what's more is that it's okay." Where the Lord is there is freedom. Thank You Jesus!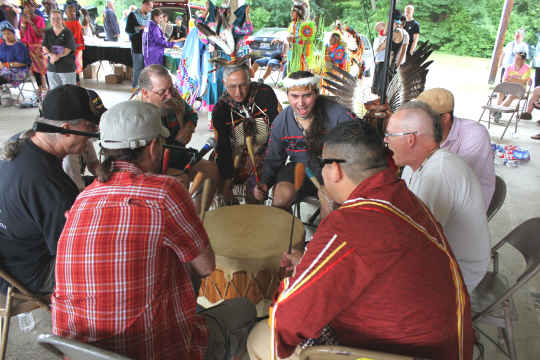 During the conference we were given permission to conduct several interviews that we plan to use in the future as part of a documentary on the effects of culturally relevant Christian ministry and worship among the indigenous people of North America. One of my favorite interviews was with a young Mohawk man from Canada.

He grew up in the "Long House" which is to say that he grew up with a traditional Mohawk spiritual influence. And so was taught that the ways of the white man, Christian ways, were not for him. A few years ago God met him at a low point in his life and rescued him from the destruction the enemy had planned.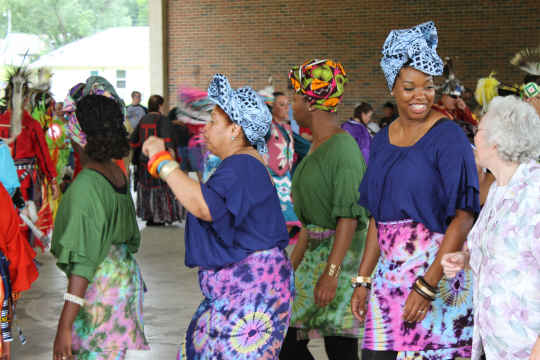 Because of the love that Jesus poured out on him he decided to devote his life to Jesus and made a firm decision to do so. But one thing continued to nag at him, that was the idea that God loved him but didn't really like him. Because he was Native and found it so hard to turn his back on his people and their ways.
Then he was introduced to people who were Native, yet were Jesus followers. And they used their music and dance and instruments to worship the Father, Son, and Holy Ghost. They shared a message with him that he could be fully Native and fully Christian at the same time. Since then he has realized that God not only loves him but He likes him too. Now he is using every opportunity that comes his way to share this message of the freedom that a true relationship with God brings.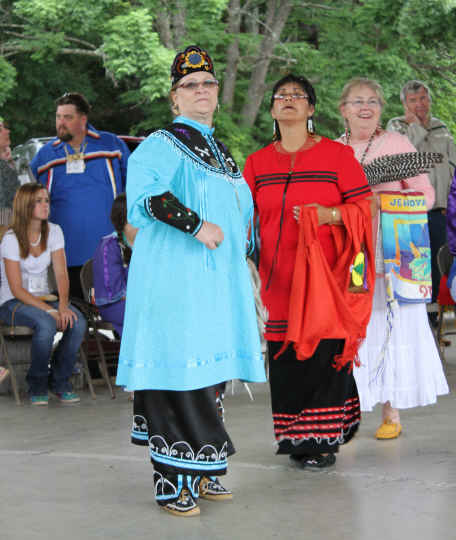 All in all the whole festival rocked! Great time visiting, great time hearing all the stories, teachings, and messages. Awesome times of praise and worship with each of the artists. And just a real taste of what it might be like to worship with the multitudes from every Tribe, Tongue, and Nation before the throne. The fellowship was awesome but way too short, and we hope to see our new friends again this side of heaven. Charlyne and I were especially touched by several from the Hawaiian team. On the last day they gifted us with several things they brought from their home land. What an honor.
---
Please Pray with us:
July 23rd through the 26th will be the Wiconi Family Camp (Mni Wiconi Wacipi) and Richard Twiss memorial Powwow. We will be working as staff, photographer, and videographer. The Wiconi Family Camp has become a real bright spot in the year for many Native families. Please pray that this year we'll continue that blessing and even see it increased. Pray that the Lord will provide for us and all who are attending.


We ask that you will continue to praise God with us and thank Him for all He is doing in our ministry and throughout North America. God is moving among Native people and we keep hearing reports that the "Sleeping Giant," that Billy Graham talked about, is waking up. That is good news for the church of North America if we're willing to hear it. Halelujah! Praise God!
---
Support Agape Lane Ministry through Good Search
We have a new way for you to help support our ministry every day just by searching and shopping online or dining out at your favorite restaurants. We've registered Agape Lane Ministry with GoodSearch.com, a company that helps non-profits like ours raise funds through the everyday actions of our supporters. Every time you use a Good Search service, they donate to the non-profit you've designated.
You can start using it now. Just go to www.goodsearch.com and click on the link in small letters under the search text bar that says "Choose your cause" That will open a small search window where you will type in "Agape Lane Ministry" You will be transported to another window where you can register as a supporter of our ministry/cause. Then anytime you use Good Search they will donate to our ministry.
We'd like to begin building our presence on GoodSearch.com. Please join our community on GoodSearch.com and help us raise money for our mission. Get started by clicking the
"Become a Supporter" button on our profile page here: http://www.goodsearch.com/nonprofit/agape-lane-ministry.aspx
Please join us and invite a friend.
And NOW through Amazon Smile:
Just wanted to let you know there is another easy way that you can support Agape Lane ministry just doing the things you normally do. When you make purchases at Amazon through the Amazon Smile project. There is no extra charge to you but Amazon will donate ½ % of your purchase price to our ministry. Just click on the link below to register us as the ministry you want to support.
http://smile.amazon.com/ch/43-1957219
You can also just go to the Amazon Smile website at http://smile.amazon.com then in the search box under the "Select a Charity" area type "Agape Lane Ministry" into the search box and click the search button, then choose our ministry in Lawton, Oklahoma as your charity. That's all there is to it. As long as your computer is set up to accept cookies every time you go to Amazon Smile it will automatically apply the donation to our account. If your computer doesn't except cookies then you will need to enter the information each time you shop.
Thanks so much,
Howard & Charlyne
---
Lean on, trust in, and be confident in the Lord with all your heart and mind
and do not rely on your own insight or understanding. Proverbs 3:5