Multi-Media Ministry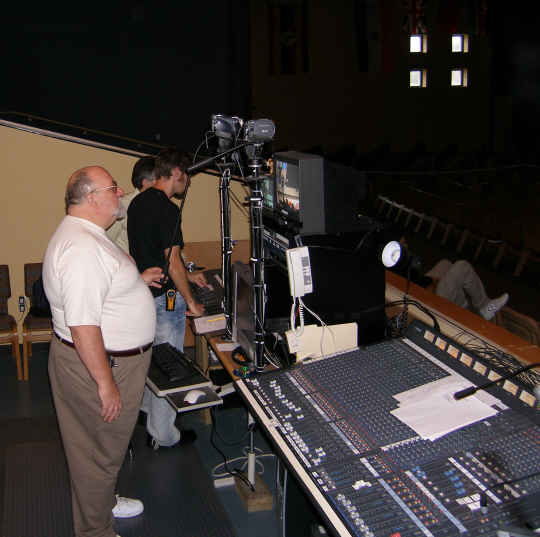 Over the years Howard and Charlyne have initiated, pioneered, founded, and/or managed community outreach ministries, teen center, evangelism teams using drama and performing arts, educational programs in the churches, biblical study classes, youth ministries, children's ministries, computer labs in youth groups & community centers, trained, lead, and participated in national and international mission teams, organized, managed and taught in local, regional, and national level conferences and training seminars, filmed and produced video documentaries, teaching videos, event videos, special interest videos and ministry promotional videos, and developed multi media presentations for seminars and conferences. All the glory for these successes belongs to God, none of it would be remotely possible without Him. For we have truly come to know that He does not call the equipped, but rather, He equips those He called!
In Oklahoma, God encouraged them to launch out into new fields of ministry. They developed evangelical t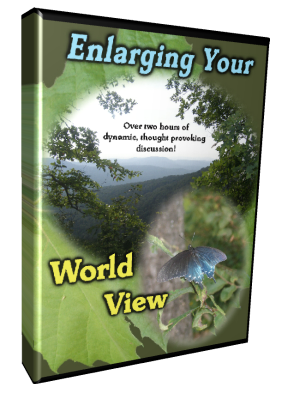 eams that used performing arts and multi media to reach the communities. And they began to travel the Nation with First Nations teams video taping and photographing seminars, teachings, and events. It was during this time that God revealed His reasons for having Howard begin in 1997 to study computer technology, Internet Website Authoring, Multi-media techniques, and Video Production. They are now using each of these skills to further the Gospel among First Nations people and as a tool or medium through which they can participate in hands on ministry.
Many ministries all over the USA, Canada, and elsewhere are incorporating dynamic visual effects into their meetings, including Sunday morning service. Sermons illustrated with drama, video, power point, and other background projections are grabbing the attention of the younger generation, not to mention the baby boomers.
Generally speaking First Nations people are extremely visual. The Lanes desire is to see the highly visual tools being used by the prominent churches of North America put to work in First Nations/Native American ministries. They have already been using these skills in their staff position with Wiconi International as Multi-media/Missions Coordinators.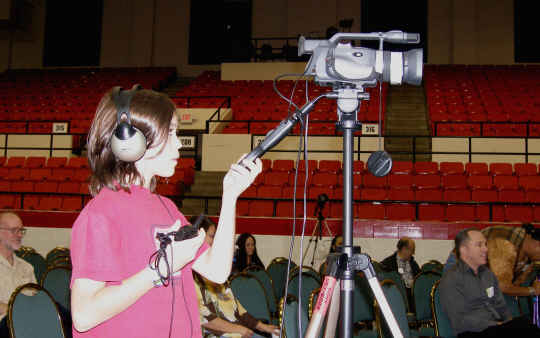 It's their desire to see the many Native American Ministries they work with use the technologies available. It is their goal to not only provide these services for the ministries, but to train First Nations men and women to use the equipment, and take these skills back into their communities to produce materials for educational purposes. This would enable them to deposit back into their people, and bring hope where hope has often been lost.
And now as the Lanes have been working closely with the Kiowa Tribe in the Injury Prevention and Teen Suicide Prevention programs, and other (Comanche, Apache, Caddo, Etc.) Tribal programs, they see even more opportunity to put these skills to work. The State of Oklahoma and our Nation are asking for a multi-media campaign to reach out to the youth, children, military, and those at risk of suicide. They are interested in educating the public about the epidemic of suicide and the services that are available to combat it. (see Suicide Prevention Ministry)
Their Goal is to:
Organize video crews, or classes (small group of young people to learn how, and be the film crew) [NOTE: These groups would change participants every so often as students moved into different chapters of their life taking the natural and spiritual skills they've acquired with them]
To make teaching videos for Native Ministry Evangelical messages and Native Ministry instructional videos.
To record ministry events to make available to those who are unable to attend.
Make multi-media presentations to be used by Native Pastors to enhance their ministry.
To record stories of the Elders for historical preservation and to identify God in the stories for the next generation.
Produce short First Nations relevant dramas with a message
Produce First Nations music videos
Produce multi-media clips (video, audio, posters) to be used on TV, Radio, and Print to reach out to those at risk of suicide, letting them know there are alternatives, and people who care that are available.
Produce multi-media clips (video, audio, posters) to educate the community on the epidemic proportions that suicide has hit and the opportunities and services available for education and help.
Putting a good informative, instructional, or entertaining video in their hands of a seeker can give a life changing experience. And seeing First Nations people as the teachers, artists, and stars of the media will encourage those in the community that they can do it too, and that God has a plan for, loves, and values First Nations people.
And God's plan doesn't just stop with the products produced; the Lanes are excited to see the one on one ministry that will transpire as they work shoulder to shoulder with the Young men and women in this new Multi Media Ministry! Praise God!