There are a veriety of ways you can be directly involved at Agape Lane Ministry
There are several ways you can be involved with Agape Lane Ministry, or become part of the team. Just like the quarterback of a football team can't win the game by himself, neither can the missionary in the field. The experienced coach can look at his players and know what position they'll perform best in. Our coach, God the Father, is the perfect coach. He knows that it takes people in every position to win the game.
He may have called us to serve by going out on the field, but He has also called those to serve as senders. All of our roles are equally important to the success of the mission.
We ask that you will pray and ask the Father if He is calling you to serve as a sender on this team that is changing the lives, and eternities of Native Americans. Then just say "Yes" to whatever the Lord asks.
Prayer support:
Your prayers are essential to our success here on the field. The power of prayer can change hearts, lives, circumstances and over come huge obstacles. We are looking for saints of God who will commit to pray for the Native American people as a whole, for Howard and Charlyne as full time Christian workers. Would you commit to pray one day a week or one day a month? For those who will pray we will provide a regular newsletter with updates on our family and latest themes for prayer.
Please click here to fill a support team commitment card
Financial support: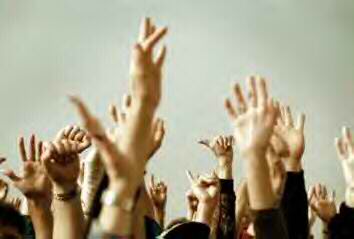 As full time Christian missionaries we have completely committed our lives to fulfilling the mission. Part of that commitment is the sacrifice of a career, or business that provides for us and this ministry financially. God does not ask everyone to commit by sacrificing an income, but He does have a part in missions for everyone to play. We need people who believe in the mission or vision and are willing to commit to support the ministry with a financial gift monthly, quarterly, yearly or with special one time offerings. In other words,
"Serving As Senders."
By filling out our support team commitment card you will help us to plan and budget properly.
Please click her to fill out a support team commitment card.
Other support needs:
The ministry has a number of one time needs for equipment and supplies that will make our work in Native America easier and more efficient. Your contributions toward these needs will be a tremendous help. Please contact us for a current list. We also have traveling expenses, if you have airline mileage or travel rewards that you would be willing to donate to the ministry it will assist us in meeting our travel expenses. Please contact us to make arrangements for any of these donations.
Click here for contact information
Short term mission teams :
Part of building bridges betweens cultures is hosting short terms mission teams. Do you have a desire to learn about another culture and challenge yourself to use your gifts and talents outside of your church or community? As a short -term mission team, under our direction you could help organize a group from your Christian church or organization to Native America . If you would like to bring a group please contact us for more information.
Click here for contact information
Short term teams going out:
Another part of building bridges is having Native American short term mission teams experience cross cultural ministry in other communities. Would your Christian Church or organization like to host a Native American Mission team? Would your Christian Church or organization like to organize an outreach such as a Dancing Our Prayers Tour in your area? If you are interested please contact us for more information and to discuss possible scenarios.
Click here for contact information
Education:
Do you have training and/or experience in videography or website design using Adobe products? Would you like to share your knowledge and gifts with the ministry by teaching in these areas? (one on one or in seminar type venues) This would help us and our multi-media team members sharpen our skills and do the job with excellence. If you are interested in this please contact us to make arrangements.
Click here for contact information