Newsletter 4th QTR 2015
---
The last quarter of 2015 was a time of tying loose ends, repairing, and retooling. With time spent finishing some projects and preparing ourselves physically, spiritually, and emotionally for the coming year.
---
Working On Websites
We finished the website for The Pregnancy Support Center of Caddo County in November. It was up, running, and quickly showed itself to be an awesome resource for young mothers and fathers in the area. You can check it out here: http://www.psccaddo.org/
Unfortunately the husband of the Center's director was diagnosed with cancer while we were building the website. He passed away in January. Please keep Sherri in your prayers, the year ended in a whirlwind for her.

We also spent time making some major changes and updates to the Wiconi International website. We are in the process of designing a whole new website that will be installed sometime this coming summer. http://www.wiconi.com
---
Photos & Video
We have spent a considerable amount of time cataloging and sharing photographs and video we took at the major Native American events we attended in the summer and fall of 2015. Both Wiconi International and Broken Walls ministries have been thankful and shown appreciation for the work we did at their events and the time invested in organizing it all afterward.

They have both used much of the material already. It is one thing to take 1,500 or so photos at an event but a whole other ball game to go through them all and decide which are keepers and where or how they fit to tell the story. The same goes with the 10 or so hours of video at each event.
| | | |
| --- | --- | --- |
| Charlyne at the Camera | Wiconi International Family Camp | Sing To The Mountains II |
---
Repair & Retool
I (Howard) have spent some time repairing some of our aging equipment and making some new ones. Some of the tools we used in practical helps type outreaches (construction tools, etc.) were in need of repair, and some just need to be replaced. I thank God that he gave me a father who taught me to do everything I could to repair something before discarding it. I believe over the years I have saved our ministry hundreds if not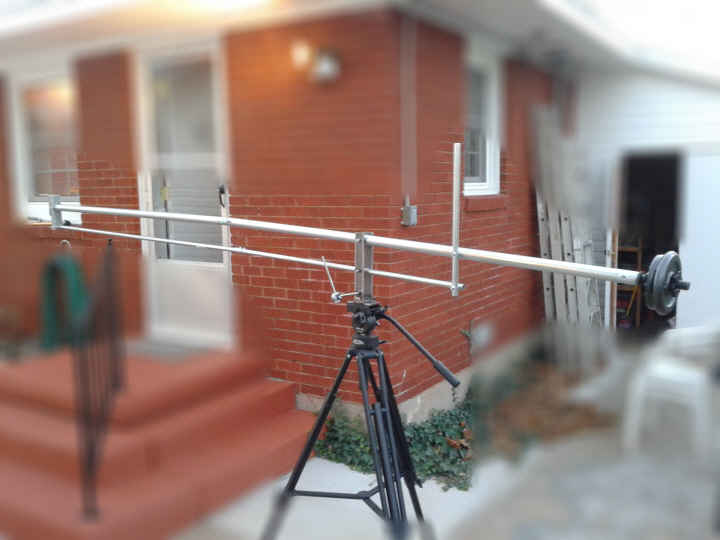 thousands of dollars.
Much to Charlyne's disdain I don't always throw the unfixable ones away (she doesn't like clutter), I save them in case I can use it to fix something else or make a new tool all together. Which I managed to do recently, I used an old broken camera tripod to repair another. And I used some parts from various saved items, put them together with some newly purchased parts and built a camera jib crane. I will use the jib crane to increase the production level of some of the new projects we work on. I have invested about $100 into a piece of equipment that would have cost $600 or $700 easily.
---
Christmas Spirit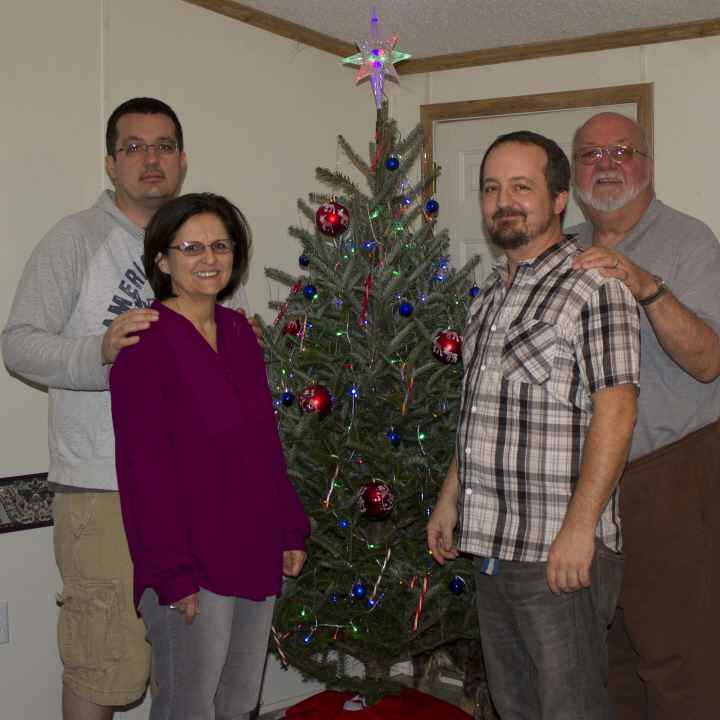 In the true Christmas spirit of Love and Generosity our sons paid our way to drive home for the holiday. We arrived the evening of the 23rd and spent Christmas Eve and Christmas Day with our sons and grandson. It was so awesome to be with them this Christmas. We have not been home for Christmas for years. The love and fellowship with our family was all the gift we needed.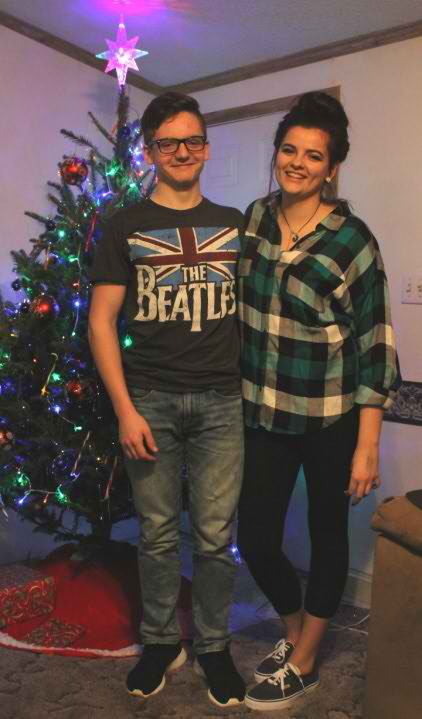 Tyler & Haley
The day after Christmas we drove to New Jersey to visit with Charlyne's mother and step father. Char's mother is getting up there in years and has had some health issues lately. I (Howard) have not seen them for several years and neither of us wanted to miss the opportunity to visit with them. It was so good to see everyone in New Jersey and catch up.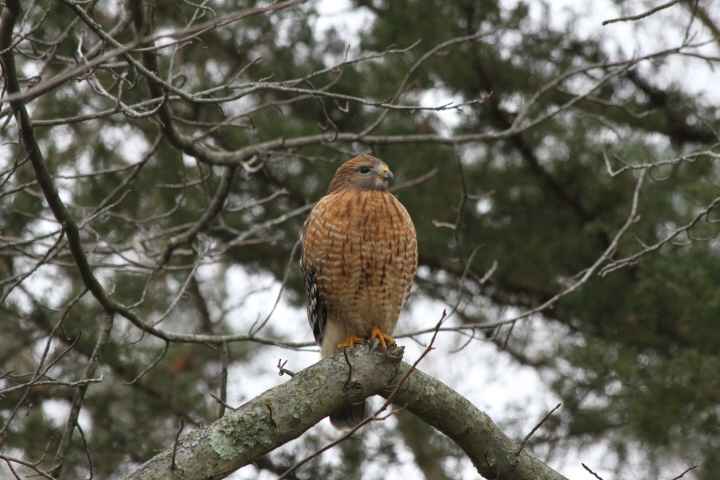 Beautiful Hawk we saw in Charlyne Mother's back yard
The trip home was truly unexpected and a last minute decision. Thanks to our boys for making it possible. It was like chicken soup for the soul and spirit. We are sorry that we didn't get to spend any time with our friends and supporters, but we weren't there long enough and that really wasn't the God ordained purpose of the trip.
Jennifer, Andy, & Steve
---
Trip Delayed
Our departure back to Oklahoma was delayed because of an unfortunate circumstance. Charlyne's brother in law passed away (the husband of her oldest sister who is also deceased). Charlyne's nieces and their children were happy that we were there and able to attend his funeral. Not necessarily a happy time but we too were glad that we could be there and thank God for the opportunity to be a light and share His love with those who needed it.

---
God Makes A Way
When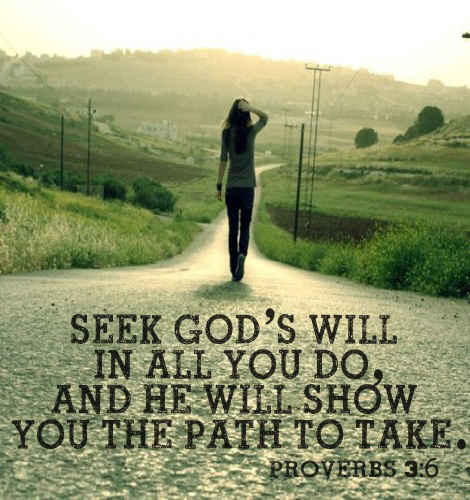 we got back to Oklahoma we found that there had been ice and wind storms while we were gone. Much of the city and surrounding area had lost electricity for several days. As best as we could tell our house never lost electricity or was damaged in any way.
Our trip to Pennsylvania was uneventful with perfect weather. Our trip to New Jersey and back was the same. Our trip back to Oklahoma started with a little rain but quickly cleared up and it was smooth sailing all the way back. What a blessing!
As we look back at it we're a little amazed because we left OK. in good weather, enjoyed good weather the whole time we were in PA. and NJ. While the storms raged in OK.. Then we returned to OK. where the storms had turned to almost summer type weather while shortly after Old Man Winter really blasted PA and NJ.. We sort of feel like God, our Daddy, just cleared the path for us and encouraged us to abide in His protection and rest. This doesn't mean that God cared any less about those who had to endure the storms; sometimes the storm is the best place to meet up with God. But we do feel like maybe He just wanted us to know that He has it all in control and likes to hold us close and treat us special sometimes.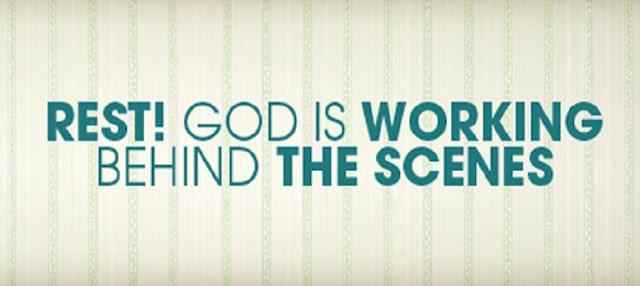 As we move forward into 2016 we pray that we all can recognize His love for us. That His love will fill us with the confidence to lean on Him and be able to rest in the fact that He is faithful, true, our protector, our advocate, and our righteousness. We can rest in His arms through any storm. He knows all things and knows what lies ahead, He has a plan to prosper us:
Jer. 29:11- I know the plans that I have for you, declares the LORD. They are plans for peace and not disaster, plans to give you a future filled with hope.
So be it Lord Jesus!
Fill us with that hope.
Amen


---
Support Agape Lane Ministry through Good Search
We have a new way for you to help support our ministry every day just by searching and shopping online or dining out at your favorite restaurants. We've registered Agape Lane Ministry with GoodSearch.com, a company that helps non-profits like ours raise funds through the everyday actions of our supporters. Every time you use a Good Search service, they donate to the non-profit you've designated.
You can start using it now. Just go to www.goodsearch.com and click on the link in small letters under the search text bar that says "Choose your cause" That will open a small search window where you will type in "Agape Lane Ministry" You will be transported to another window where you can register as a supporter of our ministry/cause. Then anytime you use Good Search they will donate to our ministry.
We'd like to begin building our presence on GoodSearch.com. Please join our community on GoodSearch.com and help us raise money for our mission. Get started by clicking the
"Become a Supporter" button on our profile page here: http://www.goodsearch.com/nonprofit/agape-lane-ministry.aspx
Please join us and invite a friend.
---
And NOW through Amazon Smile:
Just wanted to let you know there is another easy way that you can support Agape Lane ministry just doing the things you normally do. When you make purchases at Amazon through the Amazon Smile project. There is no extra charge to you but Amazon will donate ½ % of your purchase price to our ministry. Just click on the link below to register us as the ministry you want to support.
http://smile.amazon.com/ch/43-1957219
You can also just go to the Amazon Smile website at http://smile.amazon.com then in the search box under the "Select a Charity" area type "Agape Lane Ministry" into the search box and click the search button, then choose our ministry in Lawton, Oklahoma as your charity. That's all there is to it. As long as your computer is set up to accept cookies every time you go to Amazon Smile it will automatically apply the donation to our account. If your computer doesn't except cookies then you will need to enter the information each time you shop.
Thanks so much,
Howard & Charlyne
---
Lean on, trust in, and be confident in the Lord with all your heart and mind
and do not rely on your own insight or understanding. Proverbs 3:5