Newsletter 4th QTR 2014
ATTENTION
This could be the last printed newsletter you get unless you respond by February 15th, 2015.
(This item is irrelevant to those who only view the Newsletter on our website)
Due to the increased cost of the bulk mail permit and postage we are reconsidering how to deliver our newsletter. We need you to let us know if you are still interested in receiving the newsletter and how you want to have it delivered. We must receive this information from you by February 15th or you will be removed from the newsletter mailing list. You can let us know by mailing a confirmation to us at 401 NW 40th St, Lawton, Ok. 73505, or email: office@agapelane.org, or phone: 580-248-4980.

Combining the cost of the bulk mail permit and the postage for the four mailings we do each year we are spending close to $500. In order to use the bulk mail permit we must mail a minimum of 200 pieces at each mailing. We only have slightly over that on our list now. If our list were to drop to 100 we could save the permit fee and it would only cost us about $50 to mail the newsletter first class each time. This would save us over 50% of the yearly cost. And if people are getting it in another form or no longer interested then why not make the change.

If you would still like to receive a printed copy make sure you contact us by February 15th. Our permit fee is due by the 19th and we need to make the decision to renew it or not. Many of you have already signed up to get our newsletter delivered to you by email. If you haven't done that yet just let us know you want it and give us your email address.

Remember! If you want to continue receiving our newsletter by US Mail, or email it requires an action by you! If you take no action you will no longer receive our printed newsletter.
---
Roller Coaster
(for those Pittsburghers that's Rolley Coaster)
That describes 2014, up, down, quick turns, sometimes fast and sometimes painstakingly slow just like a Roller Coaster. Your anticipation building as the chain clinks along pulling you up that first hill, then whoosh down the other side taking your breath away. That sudden change of direction at the bottom of the hill that jerks your body and scrambles your senses. The double dip that brings your heart into your throat, and then finally the peace as you pull back into the station.




We had our highs and lows this year. Highs like hosting some awesome mission teams like Christian Campus House from MO State University, and helping with folks like The Power Team.

Our lows like the memorial for our dear friend Richard Twiss and the numerous deaths in our Native American communities here in Oklahoma. The unexpected turns when several of those deaths were young people.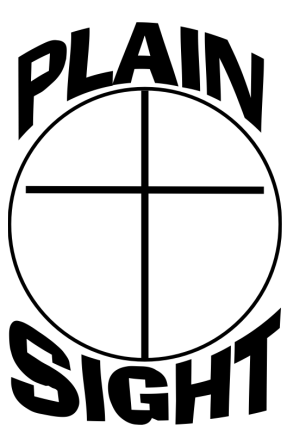 Painstakingly slow times as we try to encourage the elders to gather their information and complete their Family Legacy Videos. Low times when some of those who wanted to do a legacy video won't get a chance to, but high times knowing that they are dancing in the presence of the Lord now. Heart pounding times as the Lord provides vision for new ways to use the gifts he's given us to try new things in ministry. And those heart stopping moments when old ministry avenues disappear around the curve.

Down with the struggle of a slow economy; and up with the blessing of an unexpected gift. But in the end we pull back into His station and feel that peace that only God can provide. We are assured that He is watching over us. He has promised to protect us and provide our every need, physically, emotionally, and spiritually. And even though the ride was downright scary, and sometimes painful, we get out of the car, put our feet on the ground, and full of joy and excitement we rush back around trying to make sure we get a position in line so that we get the front car and we're ready to do it again.

We know that each and every one of you who support us with prayers or finances has been riding a roller coaster too. Thanks for riding the ups and downs with us. We hope you know that we ride with you as well. Let's run to the front of the line together, we hear that 2015 is going to be an exciting ride!
---
Connecting
That was the topic of the sermon in church this Sunday. How much do we connect with one another as believers? According to the preacher, statistics say that we as Americans have become less connected with real people while we have soared with social media connection. It used to be that the average person had three people with whom he/she shared and discussed important information, now that has been reduced to a little over two.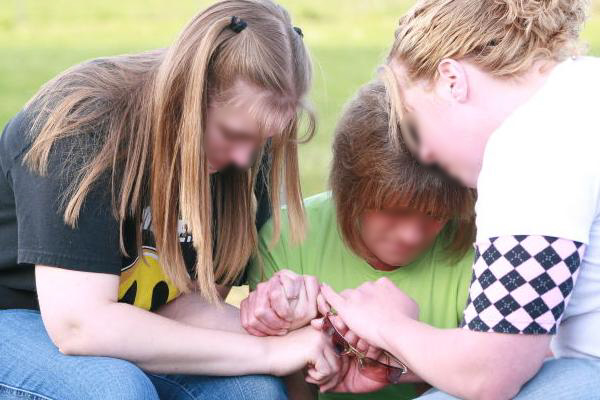 The Pastor challenged us to connect on a real level with people. Remembering that we may feel we are doing great in this area, but someone sitting around us may have no one who they share important information with.

This got me thinking about how sometimes as Christians we/I tend to go off in our/my own direction doing the work of the Lord, or working hard in our vocation, or putting every ounce of energy into raising those children. All very important and honorable things, but we/I need to be reminded that we are here for one purpose, to be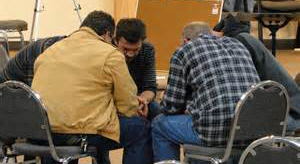 an expression of Jesus Christ.

As a "hands on" kind of person I need to take a different approach to being His expression. Sometimes I need to look at it from a heart perspective not just a physical work perspective. I tend to look at what work needs done instead of taking the risk of involving myself on an emotional level in someone's life. I had to think about how Jesus is much more interested in me and about what is on my heart and mind than what physical work I am going to do for Him today.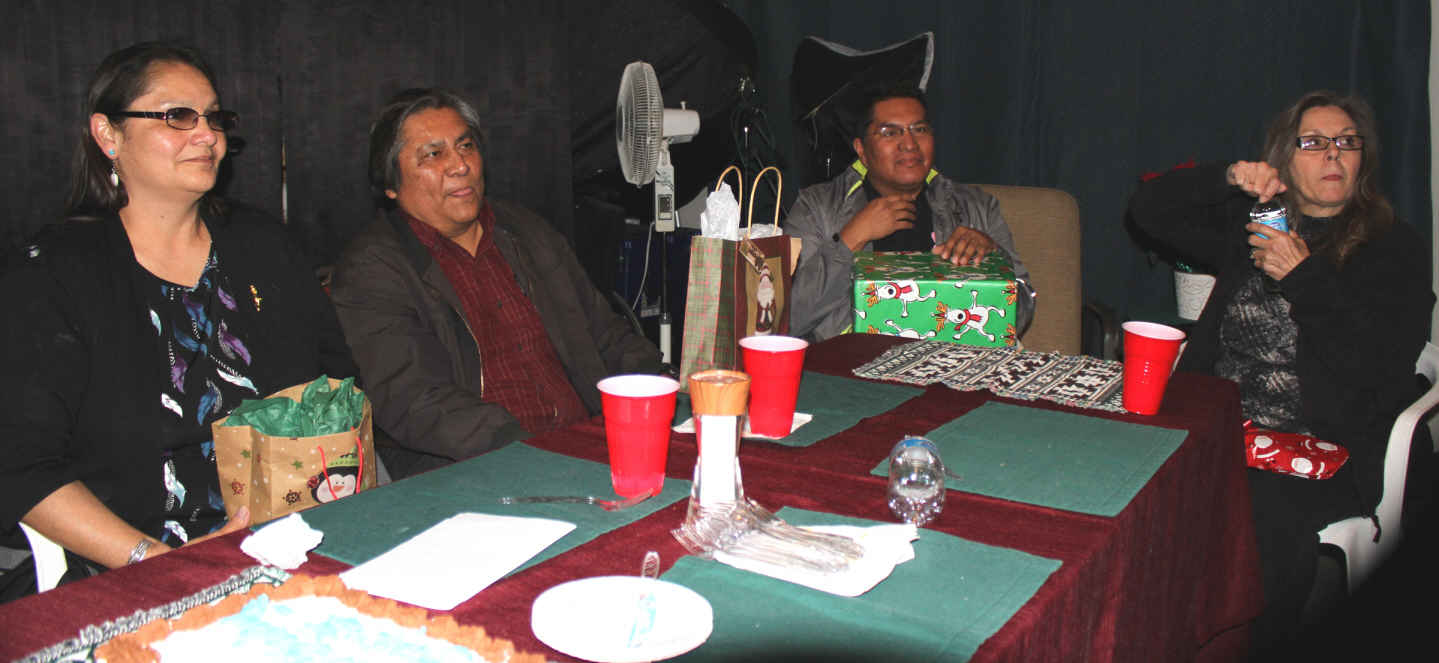 So in 2015 I desire to look for opportunities to be an expression of Christ to those who might be interested in adding one more person to their circle of connection.

---
Ephesians 4:15-16
but speaking the truth in love, we are to grow up in all aspects into Him who is the head, even Christ,  from whom the whole body, being fitted and held together by what every joint supplies, according to the proper working of each individual part, causes the growth of the body for the building up of itself in love.
---
As we step into this new year remember to go with God, let Him be your Guide. We pray the Lord go with you, lead you, protect you, and strengthen you. Step forward with confidence knowing Who it is that holds you in the palm of His hands.

---
Please Pray with us:
For an increase in financial support so that our ministry and personal needs will be met
Continued guidance from God as we enter into a new year with new challenges
That the obstacles would be removed or overcome so that unfinished projects could be completed
---
Support Agape Lane Ministry through Good Search
We have a new way for you to help support our ministry every day just by searching and shopping online or dining out at your favorite restaurants. We've registered Agape Lane Ministry with GoodSearch.com, a company that helps non-profits like ours raise funds through the everyday actions of our supporters. Every time you use a Good Search service, they donate to the non-profit you've designated.
You can start using it now. Just go to www.goodsearch.com and click on the link in small letters under the search text bar that says "Choose your cause" That will open a small search window where you will type in "Agape Lane Ministry" You will be transported to another window where you can register as a supporter of our ministry/cause. Then anytime you use Good Search they will donate to our ministry.
We'd like to begin building our presence on GoodSearch.com. Please join our community on GoodSearch.com and help us raise money for our mission. Get started by clicking the
"Become a Supporter" button on our profile page here: http://www.goodsearch.com/nonprofit/agape-lane-ministry.aspx
Please join us and invite a friend.
And NOW through Amazon Smile:
Just wanted to let you know there is another easy way that you can support Agape Lane ministry just doing the things you normally do. When you make purchases at Amazon through the Amazon Smile project. There is no extra charge to you but Amazon will donate ½ % of your purchase price to our ministry. Just click on the link below to register us as the ministry you want to support.
http://smile.amazon.com/ch/43-1957219
You can also just go to the Amazon Smile website at http://smile.amazon.com then in the search box under the "Select a Charity" area type "Agape Lane Ministry" into the search box and click the search button, then choose our ministry in Lawton, Oklahoma as your charity. That's all there is to it. As long as your computer is set up to accept cookies every time you go to Amazon Smile it will automatically apply the donation to our account. If your computer doesn't except cookies then you will need to enter the information each time you shop.
Thanks so much,
Howard & Charlyne
---
Lean on, trust in, and be confident in the Lord with all your heart and mind
and do not rely on your own insight or understanding. Proverbs 3:5